Our research into Performance Management
---
Trying out new ideas, exploring new thinking is what drives creativity and results
That's why we've conducted our own research into the area of management that has proven to be both painful and counterproductive for both businesses as a whole and people involved in it – Performance Management & the Annual Appraisal.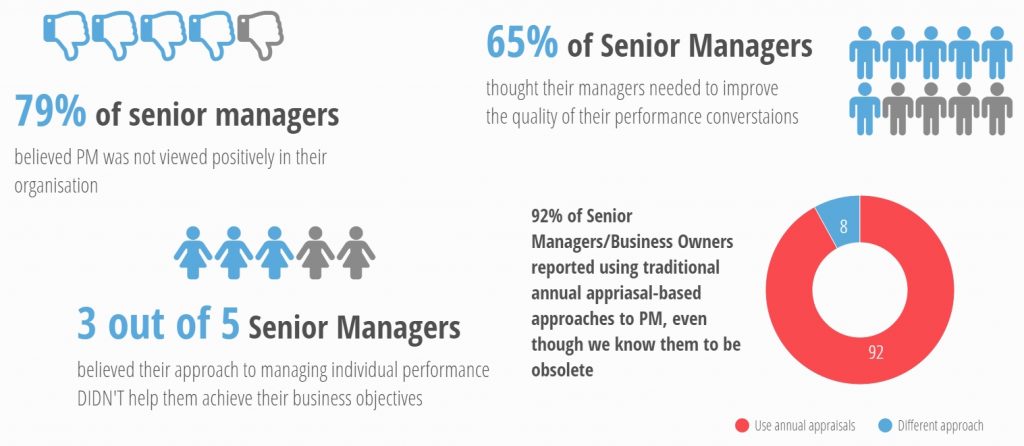 Over two years, we spoke to 200 Business Owners and Senior Leaders to ask about their experiences and opinions about Performance Management.  The results were fascinating:
While this makes for sober reading, the good news is that 92% said they have the ambition to move towards a more productive and sustainable approach to Performance Management.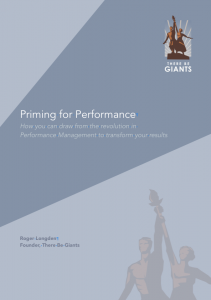 Driven by this, we have written Priming for Performance. It's our own White Paper on how to get great results from your Performance Management and includes our own nine-point framework for best-practice.
Roger is a visiting lecturer in Performance Management at Manchester Metropolitan University Business School and delivered a keynote presentation at the NeuroBusiness2015 conference at Manchester University.
If you'd like to receive a copy of Priming for Performance, just fill in your details to the right and it will be with you in no time.